Get excited - Volunteer registration for the 2021 New York City Wine & Food Festival (NYCWFF) presented by Capital One is NOW OPEN!
With over 60 events taking place at locations across New York City, NYCWFF pays homage to one of the greatest dining cities in the world through signature tastings, intimate dinners with world-renowned chefs, late night parties, hands-on classes, educational seminars, coveted wine tastings and more.
It takes more than 2,500 volunteers to make NYCWFF a success and we need your help! As a volunteer, you have the opportunity to work alongside event management professionals, and food and wine industry leaders. Not only will you be a huge part of putting together New York City's biggest wine and food festival, you'll also be joining us to impact New Yorkers in need!
Interested in Volunteering? Learn More on How to Get Involved Below: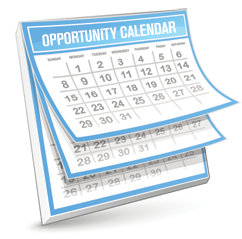 As of August 2021, NYCWFF is requiring that all volunteers, event attendees and event staff be fully vaccinated for COVID-19, except for persons who are unable to get vaccinated because of a medical reason, who will be provided reasonable accommodation. NYCWFF will abide by all city and state guidelines as it relates to event-specific COVID safety protocols and procedures, and guidelines will be updated as the government guidelines evolve. Read the full NYCWFF Health & Safety guidelines here.
The Festival requires that an attendee who is not able to get vaccinated because of a medical reason will be required to sign an attestation to that effect to enter the event. Unvaccinated minors under the age of 12 may accompany a vaccinated adult. Face-coverings are required for unvaccinated minors under the age of 12 and who are over age two and medically able to tolerate a face-covering.
All volunteers must use the CLEAR Health Pass to complete the entry requirements by downloading the CLEAR App for free. Anyone presenting symptoms on arrival will be denied entry.
You can lend your time and support to take a stand against hunger in any of the following volunteer roles:
Event Support
Volunteer Leadership Team

Play an integral role managing volunteers, providing invaluable on-site leadership, and work closely with Food Bank Staff and NYCWFF Event Managers to ensure that each event runs smoothly. Volunteer Leads must have prior event management experience. Express Interest Here.

Culinary Support

Provide culinary support to exhibiting chefs and restaurants from across the country and gain experience in a range of events, from high-volume production to catering intimate gatherings. Volunteers must have professional culinary experience or have attended culinary school. Express Interest Here.
Have a question?
You can reach us at [email protected]!
General Inquiries: [email protected]
Phone: 212.566.7855 Dial 5